320 results
This tier list is a translated version of the one on the Japanese wiki and contains only 4★ member cards and may fluctuate heavily, considering the game has only been released recently.

Kazuma Aqua Megumin Darkness Wiz Yunyun Arue Chris Iris Cecily Mitsurugi Dust Rin Lia Cielo Erika Melissa Mia Amy Komekko Emilia Rem

Standard rates: Rates on the last pull in a 10-pull:

Welcome to the Konosuba Fantastic Days Wiki! Kono Subarashii Sekai ni Shukufuku wo! Fantastic Days! (japanese: この素晴らしい世界に祝福を!ファンタステ

Born with high magic power and intelligence and as an arch wizard from the Crimson Demon clan, she can only use the strongest of explosion magic, and once she uses it, she is unable to

getting dragged down by Kazuma through the reincarnation starter benefits, she's a goddess. Most of her stats are very high, but her intelligence and luck are very low. She is also good at performing

She is the princess of the kingdom of Belzarg. Because of her royal background, she has a high stat in intelligence and puts on a very polite facade, treating everyone with respect. She is, however

Known as an armored treasure hunter, she is often called "sexy." Despite her pride and high esteem, she likes cute things such as cats, dogs and, babies, and her way of talking changes vastly when

A party is composed of front members, back members, sub members, weapons and accessories. Front members: members who are designated to fight immediately at the start of the battle.

When reaching player rank 9, the player will gain access to the blacksmith, where weapons and accessories can be created and upgraded. Equipment is able to improve your stats and add traits to your members

4★ Member Cards[] Character page Rating Reason Character:Amy/Cheer Up 9.1 Specializes on healing Has AoE buff on magic defense Good as a sub member for healers Character:Amy/The Happy Maid Experience

The quests screen is the hub for your party to fight for various rewards. When selecting a quest, you will be greeted by the quest overview screen. Quest overview Skill elements tutorial Skip tickets tutorial

Current event[] Press here to join the discord server Past events[] Blood Fang Invasion! The Female Knight's Duty! Blood Fang Invasion! The Female Knight's Duty! Let's homecook this scary looking pumpkin! Bounty

1/6 Aqua, Wiz, Megumin, Kazuma and even Lia went to the beach this time! It's so hot all around Axel that they decided to go out and spend some time on the refreshing

Re-rolling is the action of resetting your game state in order to get a better starting line-up of playable characters. In this game you can do two 10-pulls on the gacha banners

Aqua's "Shining Buster" is among the strongest AoE attacks in the game. This makes her exceptionally well suited for grinding quests and auto battles. Aqua is a light element physical attacker with an HP

The Battle Arena is an event where you can fight an enemy withg infinite HP with the objective of doing the greatest amount of damage possible. You can do this event 3 times a day

Extremely strong ultimate attack Other skill's buffs/debuffs compliment ultimate skill After using her Main Skill "Explosion", she loses her strength& retreats& gets swapped out for back members. Normal attack is physical instead of

- - Anniversary Banner Limited Unit (Feb, 2021)

- - Anniversary Banner Limited Unit (Feb, 2021)

[Pajama Party] Megumin Rating 8.9 Rarity 4★ Element(s) Fire/ Dark Role Attacker (Magic) Weapon Staff Skills[] Chaos Potion+ Element: Dark Charge Time: 19 seconds Deals 189% single target dark magic damage with

Are you trying to find your way through the game, but are you concerned that everything is in Japanese? Then you're in the right place! This page is the hub that links to translations

- This character was only available in the Re:Zero Collaboration event.
Related Community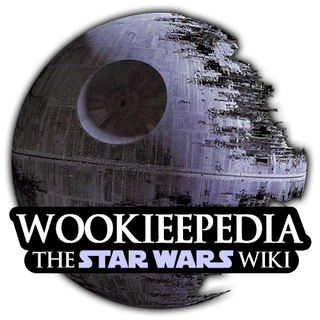 movies
100K
Pages

100K
Images

1
Video
Wookieepedia is a wiki-based online encyclopedia that contains detailed information about the Star Wars universe, including movies, books, video games, characters, locations, technology, weapons, vehicles, and everything in between. Founded in 2005, Wookieepedia has over 175,000 articles, covering everything from the…
View More Wikis