Biography
Eris (エリス) is the goddess of Luck and Fortune. She is Aqua's junior in the fantasy world.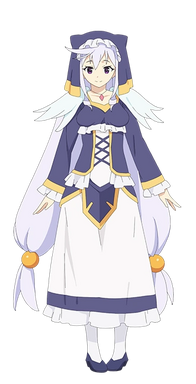 One day, one of her worshipers by the name of Darkness prayed to Eris, asking for friends to adventure with. Taking pity on Darkness, Eris granting her request personally by descending to the world as the thief Chris.
She is only playable as Chris. Eris is a non playable character that presents the story section.
Story